Alex Wolf

Janitor
... look who's hammering.
I know the VILOTEL already from the first excavator. My good room is a 2-minute walk from the hotel, so I have followed the new hotel construction with excitement and curiosity.
And then one thing led to another
One day I read in a job ad that the VILOTEL was looking for a janitor.
As if it was tailor-made for me. From the application to the employment contract.
There is no such thing as boredom at the hotel. Daily maintenance (the brush must never dry), state-of-the-art technology, machine maintenance, gardening, cleaning work, delivery acceptance and, and, and, I am a sought-after man by colleagues and guests.
To make sure I don't run out of energy, I keep fit by hiking and walking. Traveling is my passion (maybe that was also a reason to work in a hotel).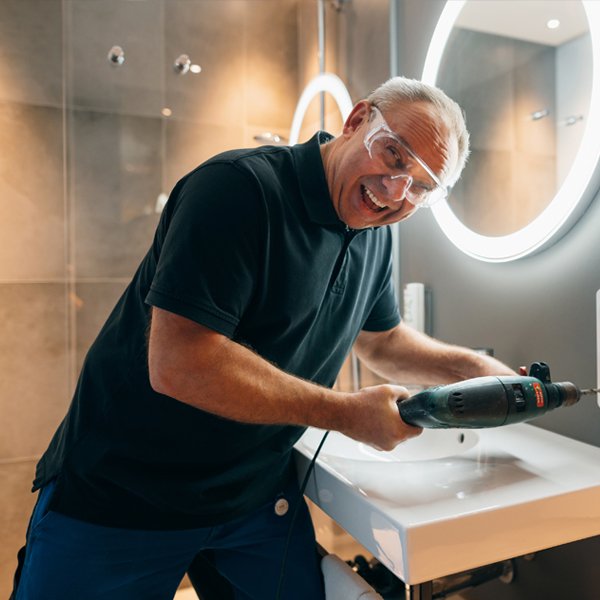 Back to the team overview