Anita Mulko

Restaurant Manager
... everything no problem
I have known Michael Mönch for many years. I have already opened a hotel with him and supported him for many years as restaurant manager.
So the path was virtually predetermined?
When Michael then opened his own hotel, the VILOTEL, it took me exactly 1 year to become a defector. A brilliant concept, a great "living room" has given me the incentive to manage the restaurant in the VILOTEL. The wine and food menu is a level that our guests from all over the world and I appreciate very much. So that the drinks never run out, the food finds its guest, an event becomes an experience - all no problem, the best professional experience and fun at work, are my strengths.
There is always something to do, but in my free time I also like to chill on the sofa or go out into nature when the weather is nice. To keep my bones supple, I regularly treat myself to massages, which ultimately benefits not only me.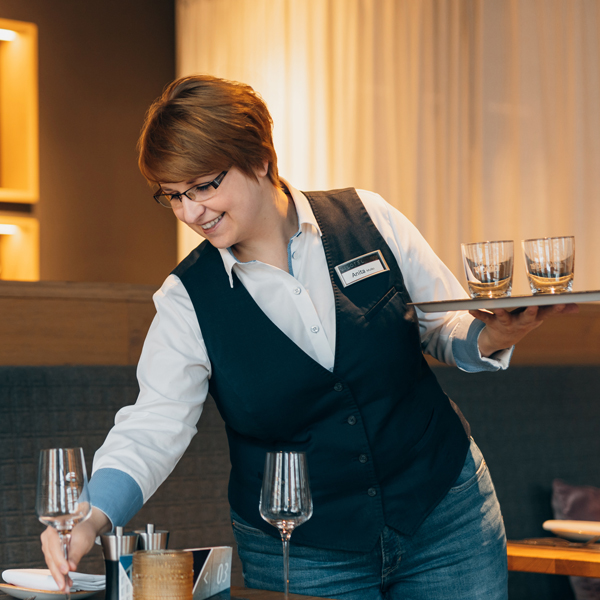 Back to the team overview