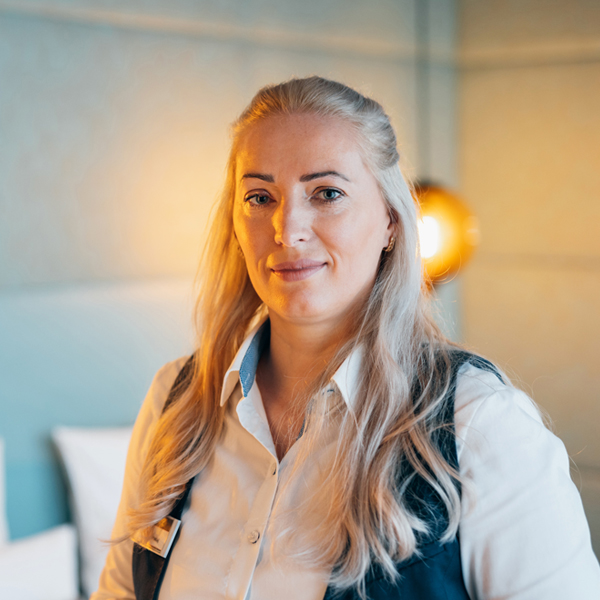 Beneta Haklaj

Housekeeper
... Organizational talent
Living in Oberkochen, word gets around when a new hotel is built, so I also learned about the VILOTEL.
And then directly had interest?
Although I had a job in another hotel, in the direction of Aalen, the "new" and the proximity to my home tempted me to change. So I've been with Team-VILOTEL from day one. What a lot of construction dust we swallowed and we ran after some workmen in a rage ...
Fortunately, our guests do not make as much dirt as our craftsmen did at the time????
My intuition is that all guests find their room or the entire hotel in a picco bello condition and thus feel at home from the first minute. At home as a guest.
With 3 children and a husband, the household unfortunately does not do itself. But the family supports me sensationally, so that we make a lot of family trips, excursions and bicycle tours in our free time.
Back to the team overview