Career changer
Majda applied for a mini-job based on a job posting.
We were looking for someone to work in our social media department.
Majda applied, actually for a full-time job. Nevertheless, she took up the job offer, and there was an immediate spark between her and VILOTEL.
After a short training period, it was clear that Majda could do more. She has a talent for languages, although she has not been in Germany long, and speaks perfect English and Bosnian. She had experience in social media in her home country. There she contributed to successful internet presences of renowned companies. Until then, she had no professional insight into the hotel business. We immediately recognized her strengths and knew that we had to promote this young lady. A new position was created.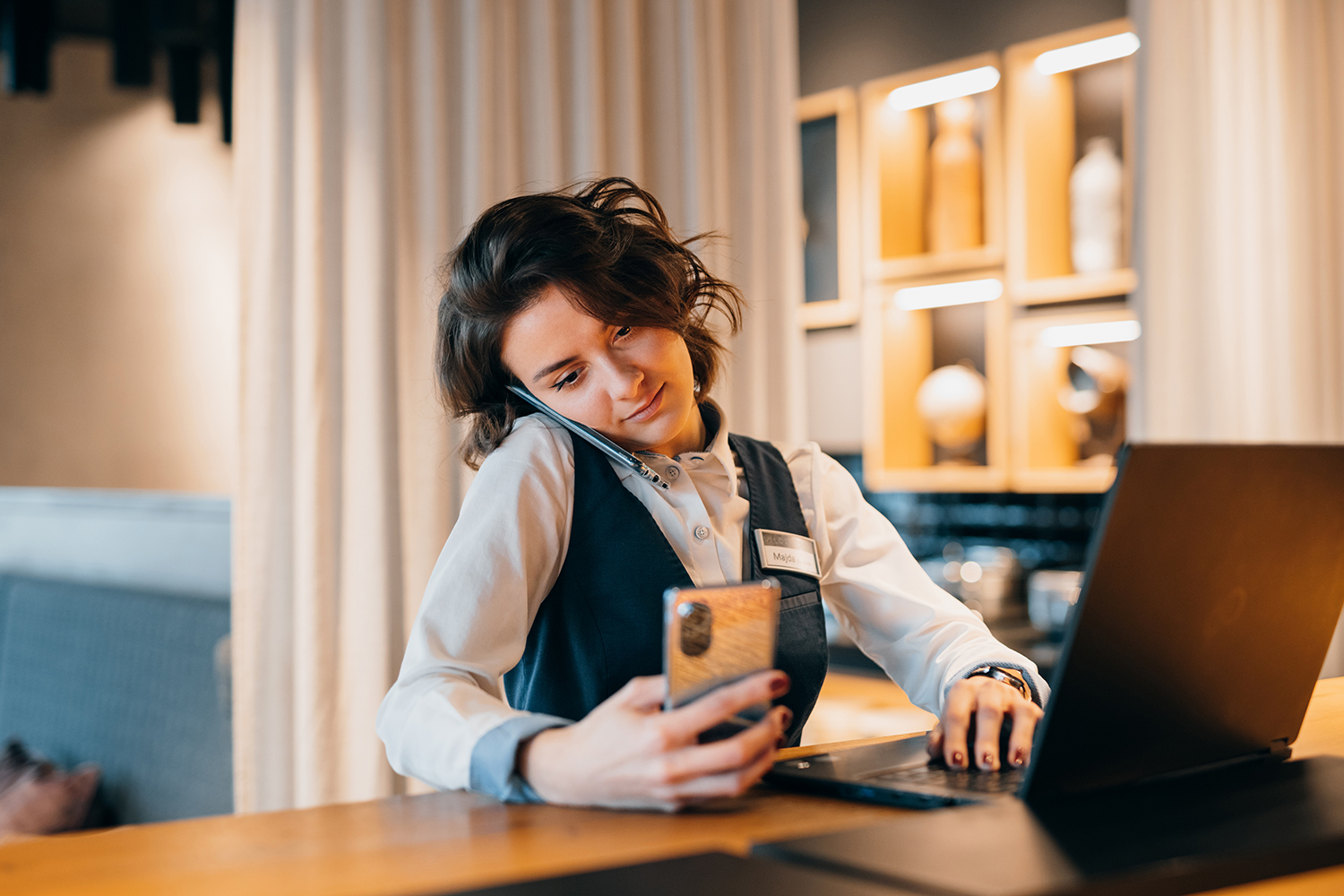 Apprenticeship
We currently have two trainees. Anke is already in her 2nd year of training.
She has found her dream job, as evidenced by the brilliant reviews that guests leave her on various portals. The employees in all departments are very enthusiastic about her, as her helpfulness, cheerfulness and enthusiasm for her work are infectious.
This is a common thread, and the commendation from the vocational school is not lacking.
After their apprenticeships, the whole world is open to them (although we would prefer that they stay with us).
Upskilling
"Who stops getting better has stopped being good". We find a brilliant motto that suits us. Further - and advanced training, seminars ... are indispensable processes we are after. We get a lot of input from regular visits to trade fairs. Or change sides for a change. Our employees are invited to spend the night with us, to feast and to start the day with a good breakfast. From employee to guest. The perspective changes. You never stop learning and we support that.
Back to the overview